Plan a family trip it's not easy when looking for destinations that have options for children, teenagers and adults. But to help you, we are going to show you 15 places to travel as a family in Brazil, options for those with young children or teenagers who need fun options.
Oftentimes buy complete travel packages with airfare, accommodation and tours ends up being the easiest way to plan, but with a few tips you can buy these items separately and often even manage to save money or take advantage of promotions.
Best destinations for family travel
Beach Park (Fortaleza-CE) – is a great destination for family travel. The capital of Ceará offers beautiful beaches and among the main attractions is the Beach Park water park, which is an incredible attraction for adults and children.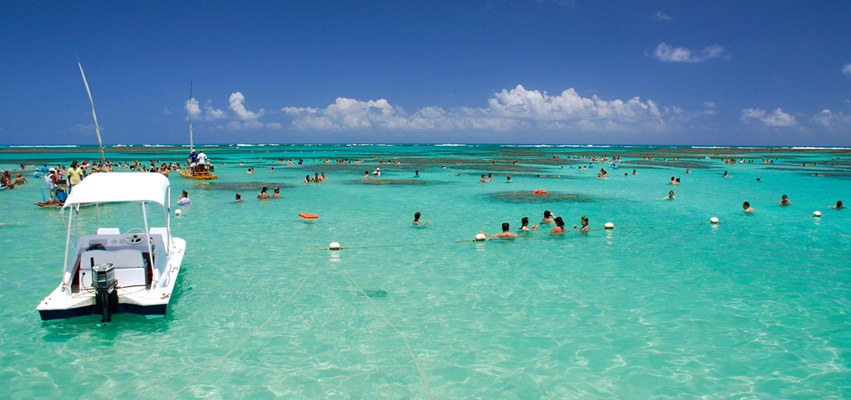 Maragogi (AL) ? The city of Maragogi offers a beautiful view of crystalline beaches and natural pools that delight all family members. Highlight for the possibility of swimming alongside fish, enchanting children. And the city's hotel chain offers interesting options for family travellers.
Beto Carreiro World (Penha-SC) ? Strolling with children through southern Brazil calls for a visit to the Beto Carrero World theme park, which is simply the largest in Latin America. The neighboring cities take advantage of the success of the venture and offer a complete hotel network that is worth knowing.
Lawn ? For winter holidays, it is worth visiting the city of Gramado and for family travel, we recommend the Snowland tour, which is a theme park for children to play in the snow. Adults will enjoy the fun too!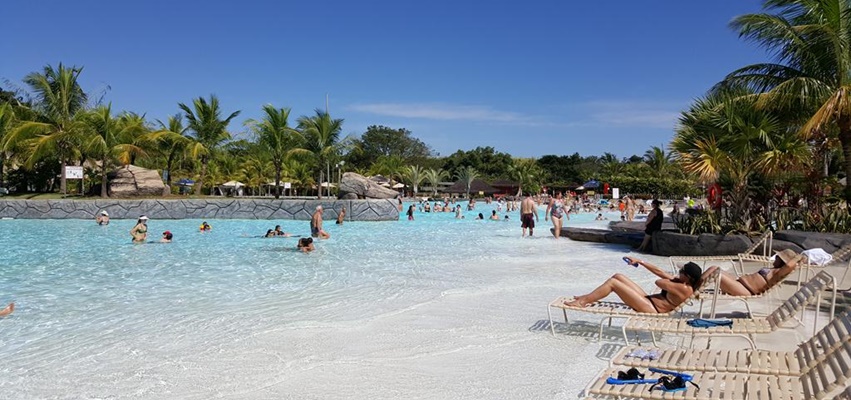 Caldas Novas (GO) ? Another city full of fun tours to travel as a family is Caldas Novas, known for its warm waters. The vast majority of hotels have swimming pools or water parks with water slides and artificial beaches that attract children.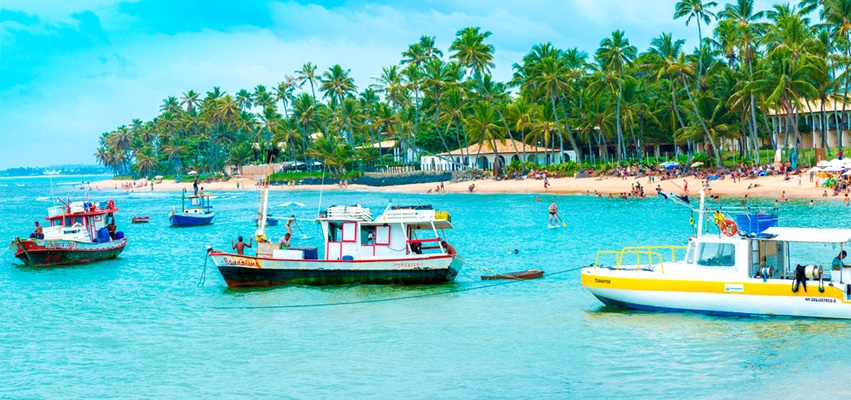 Praia do Forte (Mata de São João-BA) ? 80 km from Salvador we find the city of Mata de São João whose main attraction is Praia do Forte, famous for its natural beauty and also for the Tamar project that takes care of sea turtles.
handsome (MS) ? The city of Bonito has an enchanting natural beauty. Those who travel with children will find spaces to get to know and show the animals living in their natural habitats, a contact with nature rarely seen anywhere else in the world.
Foz do Iguaçu (PR) ? Another interesting destination for family travel is the city of Foz de Iguaçu, which borders Paraguay and Argentina. The city of Paraná offers the Falls as the main tourist attraction, one of the World Heritage Sites.
Porto de Galinhas (PE) ? Pernambuco has magical destinations for those who like the beach and Porto de Galinhas is great for family travel because of the calm beaches with warm waves. The raft ride is what most delights children.
Lencois Maranhenses (MA) ? To get to know Lençóis Maranhenses with children, it is interesting to buy travel packages with tours included or buy tickets for boat trips to see what is most beautiful in the cities close to the capital São Luiz.
Trancoso (BA) ? Bahia offers a series of interesting tours for families and Trancoso has beautiful and calm beaches for children to play and have fun.
Cities Stories of Minas Gerais ? There are a number of neighboring and small cities to get to know in depth much of what we read about the history of Brazil, among them Diamantina, Tiradentes, Ouro Preto and others. When planning the travel package, you need to define the itineraries of historic cities, an agency can show you the best options.
Sprouts (SP) ? To travel as a family with older children, a good travel tip is the city of Brotas, which has several ecotourism options that attract teenagers.
Mazzaropi Farm (Taubaté-SP) ? Still in the interior of São Paulo, we have a tourist spot that deserves attention for those traveling as a family with small children. Hotel Mazzaropi is the real Sítio do Pica-Pau Amarelo, the space where the writer Monteiro Lobato lived and where his main children's work was inspired.
Costa do Sauipe (BA) ? For those looking for beach, sun and tranquility, we cannot fail to point out Costa do Sauipe, which is 76 km from Salvador and offers incredible accommodation options for those traveling as a family.