5 Honeymoon Places With Airline Tickets on National Promotion
Some national destinations are the favorites of Brazilian honeymooners and if you are in honeymoon flight search stay tuned on how to get choose a perfect destination to start this new phase of life.
Couples in love who have already set the wedding date need to know the main cities chosen for honeymoon here in Brazil. Knowing how to choose the destination that best suits the couple, it is possible to start the purchase of travel packages and guarantee airline tickets with prices that fit in your pocket.
Before the wedding, it is common for the bride and groom to plan the entire wedding, ceremony, before and after, for those more excited to seek out the best honeymoon places it is extremely difficult, as you can hardly find cheap honeymoon destinations or promotions that are really worth it.
Among all the wedding preparations, choose honeymoon destination will be one of the most delicious for the couple and the five cities we suggest will please couples who prefer sun and beach and also who prefers mountains and lower temperatures.
5 honeymoon destinations and airfare prices
Some Brazilian cities excel in the search for couples who are planning best honeymoon destinations.
The five destinations listed below are the most searched according to the Momondo website, which is one of the most renowned for those who want to buy airline tickets by comparing prices.
Fernando de Noronha – Packages and Tickets.
O Fernando de Noronha archipelago is at the top of the main honeymoon destinations in Brazil and there's a reason for that: the landscapes are breathtaking!
The couple that wants a romantic honeymoon, surrounded by lots of beach, sunny days and nature needs to know this archipelago with 21 islands located in the state of Pernambuco.
Depending on the origin, the flights to Fernando de Noronha can cost more than R$ 2,000.00 each, so it's worth buying as far in advance as possible to lower that amount.
Vale dos Vinhedos (RS).
Serra Gaúcha offers a wonderful combination for newlywed couples: beautiful natural landscapes, chill and wine. These items have attracted more and more couples to looking for air tickets to Serra Gaúcha which is a destination that encompasses cities like Bento Gonçalves, Garibaldi and Monte Belo do Sul.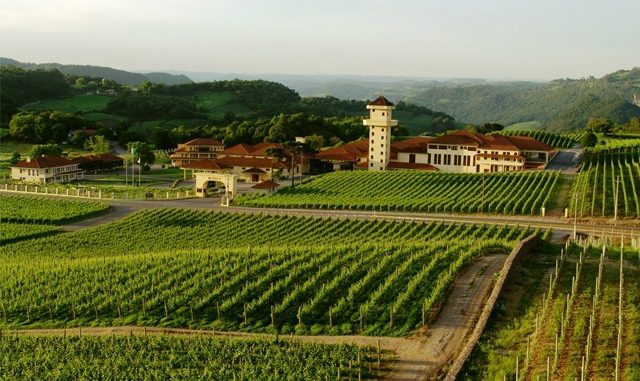 Vale dos Vinhedos is an 82 km² area of the RS-444 highway that houses 90% of the Rio Grande do Sul wineries. The space is great for tasting wines, typical foods and enjoying nature around the grape plantations.
Búzios (RJ)
Another city that couples tend to enjoy the honeymoon in Brazil is Búzios. The charming city of Rio de Janeiro has luxurious establishments that attract tourists, as well as beaches with crystal clear water that are the main attractions of the region.
To get to Búzios by plane, the airline tickets must be purchased for Rio de Janeiro and from there it is necessary to look for a means of transport (bus or taxi) to get to the city. Some Turism agencies They offer transfers for those who buy the complete package.
4. Maceió (AL)
How about spending your honeymoon in Maceió? If that's the couple's wish, prepare to be surprised by the natural beauty of the Alagoas capital.
The local climate, the beautiful beaches, natural pools and the dunes attract tourists from all over the world and you will find Cheap flights to Maceio, it all depends on the time of travel. You can find great deals on complete travel packages to that destination.
5. Xingó Canyon (SE)
you looking for a romantic honeymoon trip will love this destination. The city is located about 200 km from Aracaju and has an incredible natural landscape!
The high point of this honeymoon destination they are the small boat tours that manage to enter canyon crevices or even enjoy the natural pools. For more radical couples, it is possible to go diving, abseiling and zip lining.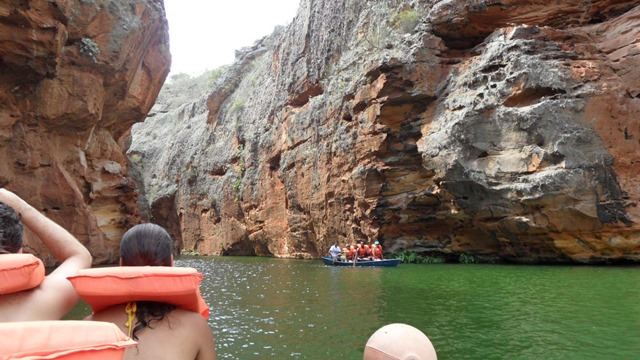 To get close to the Xingô Canyon the airline tickets must be purchased with destination to Aracaju, and from there you can get transport that takes you to the Canyon.
Well, now that you have a nice idea of the main and best national honeymoon destinations, we wish you good luck and lots of love in the relationship. It is worth mentioning that any suggestion from you here will be welcome.
We also separate a complete travel guide, with tips on what to pack for each trip. What's your suggestion of a place to spend your honeymoon on a budget?