7 International Travel Packages to Enjoy with the Family
travel with family requires a lot of conversation to be able to reconcile everyone's taste and choose the best place to go and what to do in the chosen region. Enjoy the hotel's amenities and relax by the beach? Invest in cultural tours? Or bet on unusual and adventure-filled things?
This situation is no different in the case of want to leave the country to enjoy the holidays, so it is necessary to look for an international travel package that pleases all tastes.
7 travel packages international tours to enjoy with the family. So if you and your family still haven't decided which package to buy, check out our suggestions for international travel to enjoy with your family:
Madrid and Lisbon package
That package with closed date for carnival 2017 includes 5 nights. It is a promotional international travel package and therefore does not allow flexibility of dates or flights. The hosting includes two days in Madrid and 3 in Lisbon and the customer can choose to depart from São Paulo, Rio de Janeiro, Belo Horizonte, Brasília, Salvador or Fortaleza. The package includes airfare and accommodation.
Packages to Lisbon and Amsterdam
That international travel package is more flexible, allowing the customer to choose the date of travel and the number of nights, which can vary from 5 to 9 days. There are several departure options for the flight, including São Paulo and Rio de Janeiro, the most popular airports for international travel. The package includes 3, 4 or 5 days in Lisbon and 2, 3 and 4 days in Amsterdam, depending on the number of days chosen for the duration of the trip. includes accommodation and airline tickets.
Punta Cana Travel Packages
This option is perfect for those who want enjoy the pleasures of paradise beaches, kayaking and scuba diving. It is usually a popular destination for couples, especially those on their honeymoon, but nothing prevents you from getting to know this beautiful place with your family.
The international travel package to Punta Cana includes 6 nights, airline tickets, transfer, accommodation and assistance from the travel agency. Interested in this option?
Barcelona Travel Packages
The idea is to buy a travel package to spend Christmas abroad? Then this option will probably interest you. Barcelona is practically a tourist city, which will allow you to make the most of its options. This package includes accommodation for six nights, ground transportation and a panoramic tour of the city. At airline tickets are for the account of the customer. For more information about this international travel package.
Packages to Santiago Chile
Who want to venture to South America you can bet on a travel package to Santiago, Chile. The itinerary includes airfare, 3 nights with breakfast at the hotel, and City Tour. The trip can be done all year round, guaranteeing total flexibility for those who wish to purchase this package. Check out more details of this international travel package.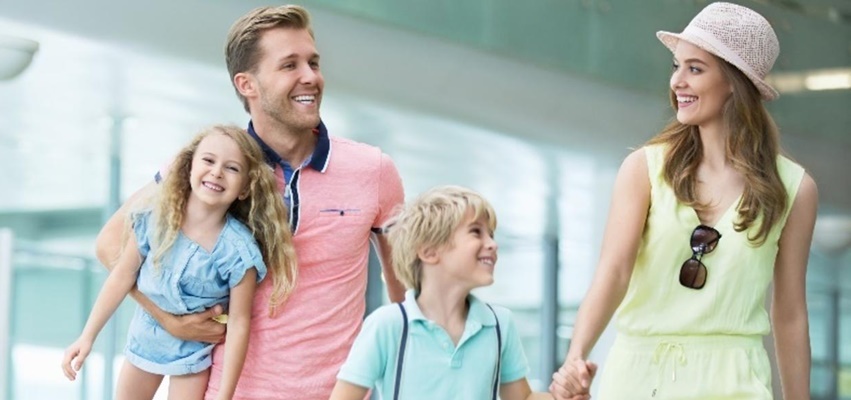 Cancun Packages
Another international destination for those who want to enjoy the beach with their family. The package includes 6 nights, city tour, local assistance and insurance and travel bag. Perfect for those who want to rest while admiring the view of the beach, but who also don't want to miss out on the chance to get to know the city better.
Packages To Bariloche
Bariloche is very popular in winter, mainly for those who like sports related to snow. Still, the tourist city can be very interesting at any time of the year. O package with departures from Rio de Janeiro or São Paulo is flexible in terms of dates and days of stay, allowing you to choose between 3, 5 or 7 nights.
Airfare and accommodation are included in all room options. As this is a promotional package, it is not possible to choose the airline. For more information, visit the website.
For purchase travel packages you can go to agencies like CVC, Via Br Turismo or opt for promotional packages on sites like Urban Hotel or Urban Fish.