Airline tickets for end of year trips will be cheaper
This week the airfare for end of year trips will become cheaper, according to research carried out by Skyscanner, a platform that provides tickets for flights around the world. THE research was carried out in partnership with Conecataí, from Ibope, and left Brazilians full of hope, as promotions for Christmas and New Year trips are rare, as it is the most expensive time of the year.
At airline tickets are more expensive due to demand. As Brazilian summer at its best and with the end-of-year festivities many people go out for a walk, increasing demand and leading companies to raise prices.
If you thought about traveling, but I was with fear of spending too much on air tickets, enjoy this week of low prices, because after the 4th of November it will be more expensive to buy airline tickets to enjoy the end of 2017 and the beginning of 2018.
Cheap airfare for Christmas and New Year
In according to Skyscanner search, this week airline tickets will be 14% cheaper than the average price applied after that date. It may not seem like much, but if you have been following the price of the tickets, you know that any discount is valid.
Who buys outside this deadline?, you will pay a considerable amount and this will make the trip more expensive. Want or need to save? So it's now that you need to buy air tickets for end of year trips.
Discounts are given for the period between travel and purchase. The research reveals that flights booked eight weeks in advance to the end of the year are up to 14% cheaper than the average price after that.
It's that old tip of who travel by plane: the sooner you book your ticket, the cheaper it is and you can save a lot. THE best time to buy tickets, if you've decided to travel now, it's until November 4th, according to Skyscanner's survey.
Unfortunately, 43% of consumers purchased their tickets outside of this period and paid much more for the same flight segments than those who were able to take advantage of this week of low prices.
Tips for buying cheap airline tickets
If you missed the week with a 14% discount for airfare for the end of the year, don't despair. The same survey listed some other ways for you to travel by plane and pay less. Write down:
Choose flights with stopovers at nearby airports – An example is opting for flights departing from Campinas instead of São Paulo airports. Do the research and see how the airfare is cheaper having this airport as the departure point;
Choose different companies for the round trip – We often choose to go and return with the same company, but see which of the companies that serve flights to your final destination have better prices by searching for a one-way trip. Close with the cheapest, even if they are different companies.
Opt for flexible dates to go and return – If you're going to combine the holidays with the holidays, then there's no need to rush back! Choose different dates than the vast majority choose and see how cheaper the return flight will be. If you can, choose a departure date before December 23rd and a return date after January 5th;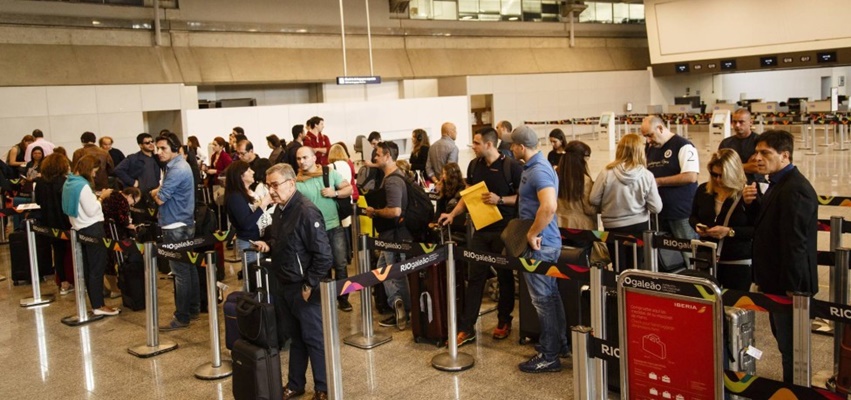 Research the departure date according to the average prices or current promotions - Those who don't have deadlines can still choose round-trip options according to the promotions that the companies will make. Sometimes filling flights full of people who paid dearly. It is worth researching well to get this discount;
Buy flights with stopovers– It will take you a little longer to get to your destination and you will need to be prepared for the tiring embarkation and disembarkation of stopovers. But who wants to save airfare for end of year trips you can get an interesting discount by opting for flights with stopovers;
Buy your airline tickets as far in advance as you can – If you can't buy by November 4th, don't worry! You may buy cheap airline tickets by searching as far in advance of your departure day as possible. Do not leave to the last minute!