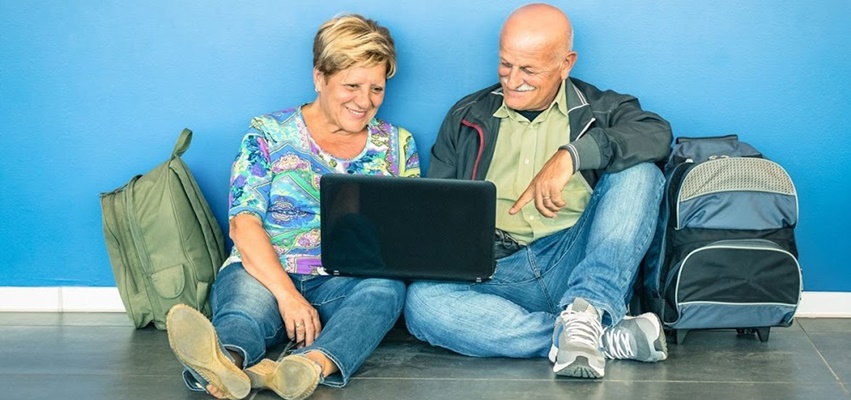 What about learn how to choose the best destinations, hotels, air tickets and tours to get to know Brazil and the world? Today we are going to give exclusive options for you who are already retired and can enjoy life! Brazilian tourists with more than 60 years get several differentiated services for those with physical limitations and other specific services for those who have reached the 3rd age.
This is thanks to the services provided by the companies and service providers in the tourism sector who understand the importance of this public to the economy.
After all, the best age is formed by people who have already worked a lot and now they can take advantage of their retirement to travel and see new places without worrying about waiting for a vacation period or long holidays.
Can you just imagine being able to set aside a few days to visit a city you've always wanted to, but which you can't get to know until today? with the arrival of third Age it is possible to realize these small pleasures and enjoy the best of life.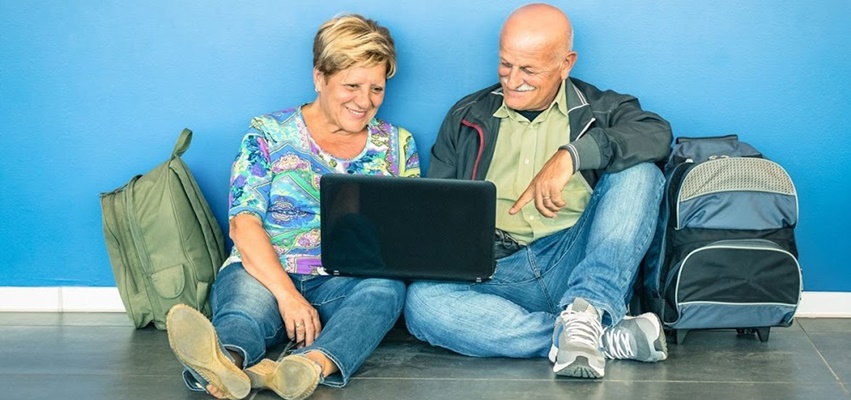 After all, many who had children You don't have to worry about them anymore, they're already big enough to take care of themselves, right? With the well-deserved retirement conquered, it is interesting to take the moment to gather unforgettable memories.
Trips and Tours for Seniors
Who likes to travel in class finds many groups and even travel agencies that offer exclusive tours and trips for seniors. This can be an amazing opportunity for someone who has never traveled far from family and doesn't want to be alone.
A good travel tip for seniors is to look for travel options SESC tourism. Yes, there is an area of SESC dedicated exclusively to travel and many people over 50 years old enjoy these tours.
There are travel options departing from several cities where there is a SESC. And it's trips, very interesting tours and excursions. Among the options presented is the train trip that takes tourists from São Paulo to visit Curitiba (PR) and go by train to the city of Paranaguá.
It is also possible to find trips to Cananeia (SP), Poços de Caldas (MG), Rio de Janeiro (RJ), Petrópolis (RJ), Florianópolis (SC) and many other destinations.
How to travel with SESC
SESC has units in almost all Brazilian states, it is worth visiting the institution's website to check available trips. Remembering that whoever wants travel alone and are looking for different destinations, you can also search for accommodation in SESC units.
SESC Bertioga, for example, is a great place to stay. Who lives far away can buy air tickets to São Paulo and take a bus to the city of Bertioga. How about getting to know Caldas Novas (GO)? This is one of the main destinations for seniors tourists, you know? Due to its warm climate and famous hot springs, the city attracts many elderly people who want rest days to enjoy swimming pools and calm walks.
SESC offers accommodation in its unit and those who are far from Goiás can get direct air tickets to the city of Caldas Novas, an incredible and very interesting option for those who want to stay well, paying little.
Airline Tickets to the Best Destinations
They exist several national destinations interesting for those looking for trips for seniors and we are going to indicate some so that you can define and already start planning a trip.
Among them we have Fortaleza (CE), a city with several options of tours that conquer the public of the best age. AND buy air tickets to the capital of Ceará it is very easy, as there are flights departing from the main capitals of the country.
Those who like the beach can still visit Natal (RN) which is one of the most sought after locations by seniors tourists. Now, if you prefer countryside, we can recommend the wine itinerary made in the cities of Flores da Cunha and Nova Pádua, indicated for those interested in knowing the wineries in the region.
Another indication of travel destination for seniors is the tour of the historic cities of Minas Gerais. On this tour you will visit Ouro Preto, São Thomé das Letras, Mariana, Tiradentes, among other cities full of stories.
Did you like any of these best destinations? So start right now to prepare for search for hotel deals, airline tickets and options for tours and travel packages to take advantage of the best age to discover new cities and new stories.