Unmissable flights for the Easter weekend
The Easter holiday is always a good time to be able to enjoy it with your family and friends in the best possible way.
What do you think about taking advantage of this holiday to travel and discover new places?
With that in mind, we've separated some unmissable airline tickets for this weekend, check it out!
The best destinations to enjoy
If you're looking for a place to enjoy with your family, but you don't know which trip to choose, we'll help you in this search, showing you some of the best destinations and the best trips for you to enjoy the weekend with your family and friends in the best possible way.
Sao Paulo
If you like to know places that have a great history, or if you live in a distant city and have never seen the greater São Paulo, this may be the ideal trip for you.
There you can find several sights, museums, coastlines, as well as a rich architectural tradition that will impress you.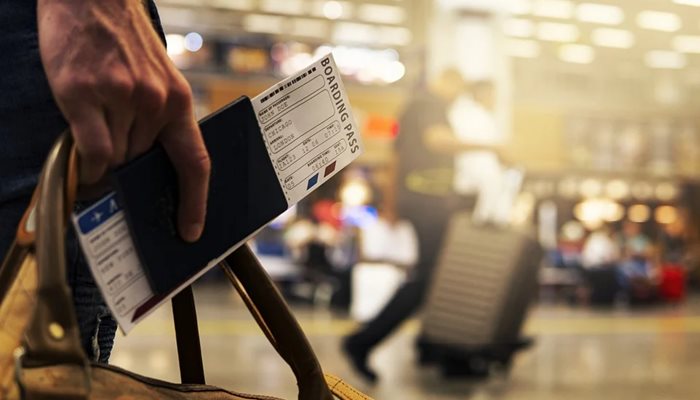 Rio de Janeiro
This is a city very famous for its sights and its beautiful landscapes.
In Rio de Janeiro you can enjoy the best that a city has to offer, with excellent beaches that are known worldwide, being one of the best trips you can choose.
Porto Alegre
If you are looking for a trip to make the most of winter and discover new cultures, Rio Grande seems to me a good place, and nothing better than its capital, which has several tourist attractions for you to make the most of your trip. family.
savior
If you are one of those people who loves the coast and would like to get to know different cultures, Salvador seems like a great travel option.
You can enjoy the most beautiful Brazilian coasts, in addition to being able to taste the best foods that are produced in the Northeast part of our Brazil.
travel cheap
We know this is a great weekend to enjoy and travel with your family. We have separated some trips so you can discover new places without having to spend a lot. Check now the main offers for this weekend at Gol :
From Belém to Manaus: R$295.96
From Brasília to Porto Seguro: R$483.23
From Brasília to Fortaleza: R$420.23
From Brasília to Florianópolis: R$407.93
From Cruzeiro do Sul to Rio Branco: R$332.27
From Cuiabá to São Paulo: R$308.85
From Goiânia to São Paulo: R$370.24
From Macapá to Belém: R$305.23
All these flights are provided by Gol, which has incredible promotions for this weekend.
If you want to take advantage of discounted Gol tickets just choose your destination and enjoy the trip.
Now that you've chosen where you're going to take your family this weekend, tell us below what your plans are for your trip and don't forget to tell us how this weekend was for you.