Airline Tickets to Salvador Carnival
O Bahia Carnival it is very focused on axé and the revelry in the city of Salvador has already been in the Guinness Book as the biggest party on the planet. The truth is that the festivities in the northeastern regions usually attract the attention of those who love Carnival and maybe you've been saving up for some time and planning this trip.
So why not go and enjoy Salvador? We'll help you find good options for airfare prices and also tell you a little bit about the revelry in this city.
So if there are still doubts about spending the holiday in this destination, you will surely forget about them and make the final decision!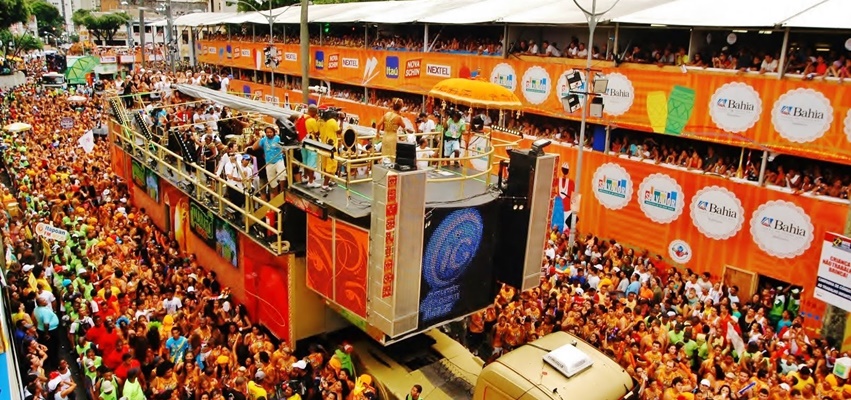 who will spend the Carnival in Salvador you can combine the useful with the pleasant, because you can enjoy the beaches and even get to know the main sights of the city while having fun.
The revelry there is made up of the following axes: the Dodô that passes between the beaches of Barra and Ondina has concerts by famous artists and a large structure for revelry; the Osmar Circuit or Campo Grande which is more traditional and passes through Avenida Sete de Setembro and Praça Castro Alves;
It is worth mentioning that the festivities in the region begin weeks before the holidays and the joy and fun are its most striking features. You will not regret going to enjoy the revelry in Salvador!
Flights from Curitiba to Salvador
Those departing from Curitiba towards Salvador do not have direct flights, having only options with one, two or more stops. The stretch is serviced by Gol, Avianca, Blue and LATAM and prices range from R$ 2 thousand to R$ 3.2 thousand.
Try to check which flight best suits your needs and does not interfere with issues such as check-in and check-out at the hotel and even your moments of fun.
See more details of this section by clicking here.
Flights from Sao Paulo to Salvador
for those who go fly from Sao Paulo to Salvador there are direct flight options, with one or two stops. It is worth mentioning that direct flights are less tiring, since there is no change of plane and waiting for departure in the city of the stop.
Still, check the times that best meet your goals and needs for this trip. No headaches, the intention here is to enjoy the carnival.
Airfare prices range from R$ 1.6 thousand to R$ 2.6 thousand. For more information about this section, click here.
Flights from Rio de Janeiro to Salvador
If you are going to escape the revelry of Rio to experience the festivities of Salvador, know that you can count on both direct flights and those that have one or two stops. Is it interesting to pay attention to the timetables and also if it is not worth betting on the direct flight anymore? much less tiring.
Gol, LATAM, Azul and Avianca serve the Rio de Janeiro section ? Salvador and prices range from R$ 1.6 thousand to R$ 4.2 thousand. For more information about this section, click here.
Flights from Porto Alegre to Salvador
Are you going to leave Porto Alegre for Salvador to enjoy Carnival? Be sure to search for the best airfare prices. Those who make this stretch have only flights with one or two stops and are served by Gol, LATAM, Avianca and Azul.
Prices range from R$ 2,100 to R$ 4,500, but still take into account not only the value but also the possibility to make the most of the holiday. For more information about this section, click here.
– Book your flight and accommodation in advance.
– Go prepared to face the heat, so pay close attention to hydration.
– Try to take into account the cost-benefit when buying airline tickets. The cheaper one might make you miss a few hours of partying? or rest.
– In the case of those who depart from cities that have more than one airport, pay attention to their air ticket, to see if the place of departure and arrival is the same or not.