Best Brazilian destinations for first solo trip
I know, this is a taboo for a lot of people and don't be fooled that it's something only for women that it's not, no. Men also feel this discomfort in the first solo trip. Therefore, in this content, I will present you the best Brazilian destinations to make the dreamed solo trip. Come on?
?Oh, I'm not convinced of traveling alone!? So, if this is your case, here are some reasons to help you in this realization. Know that no one better than you to enjoy your own company, see?
Reasons to take your first solo trip
This is the time for convincing and you'll see how much everything will depend on you, including the pace.
Wake up and sleep whenever you want, without worrying about other people's rhythm;
Enjoy your own company, after all, in life, before it's you for someone else, it's you for you;
From that first solo trip, you will gain confidence once and for all for other trips, but also for decision-making in other things, personal and professional;
The tendency is that you meet people, make friends/colleagues and these are very valuable points even to be more sociable;
All their attention will be focused on you and your trip, on new knowledge.
In short, it is an excellent way to be with yourself, to grow and evolve your being, in addition to the infinite possibilities of meeting new places, people and all that, in your time and in the best company: yours!
And now that it's clear to you great reasons to take your first solo trip, let's go to the possible destinations.
List of the best Brazilian destinations for your first solo trip
There are many possibilities for you, after all, we are lucky to live in a very diverse country. So, pay attention to the places that we will know more in detail, below.
Kite ? in Rio Grande do Norte;
Foz do Iguaçu? in Paraná;
Big Island ? in Rio de Janeiro.
PIPA (RN)
Ah, the Northeast and its wonders, isn't it? Pipa is a great destination for your first solo trip, as it's a place where you have everything close and you don't necessarily need a car to get around.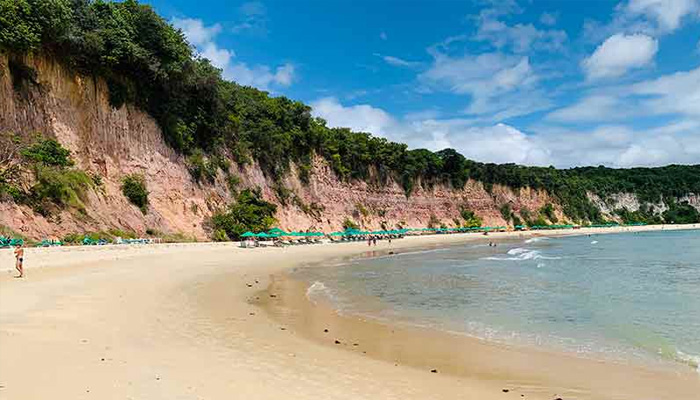 In addition to the beautiful beaches, Pipa also offers popular nights, great options for bars, which makes it much easier for you to make friends, meet people and so on. And the good side is that the city brings some security, which makes it much easier when choosing a destination.
What to do in this place alone? Easy! You can visit Praia do Amor, Baía dos Golfinhos, Mirante do Chapadão, you can take ATV tours, that is, you are very much in touch with nature.
FOZ DO IGUAÇU (PR)
And from the Northeast, we quickly jumped to a great destination also for your first solo trip, which is Foz do Iguaçu in the South of Brazil.
Unlike Pipa, in Foz, with transport via the app, you can quickly reach the places and enjoy the sights there much more. It's super quiet and the location allows you, for example, to have lunch in Argentina and dinner in Paraguay, due to the Triple Border. Cool, huh?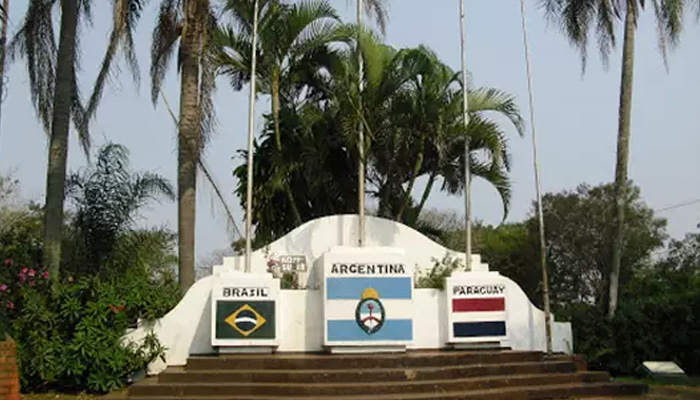 ?Gee, but enjoying all this alone, how??. Really, you can go alone, but when you arrive at these destinations, inevitably, you will meet other tourists who will also be alone or accompanied and you can enjoy that specific tour together and even others.
And in Foz do Iguaçu, attractions abound, including: the wonderful Iguaçu Falls, Parque das Aves, Marco das 3 Fronteiras, the Buddhist Temple, the Itaipu Power Plant and other points.
ILHA GRANDE (RJ)
A little stretch from the South to the Southeast and we are now in Ilha Grande, in the Rio de Janeiro, more precisely in Costa Verde, which is a beautiful place, by the way, by nature, in addition to very hospitable and receptive people.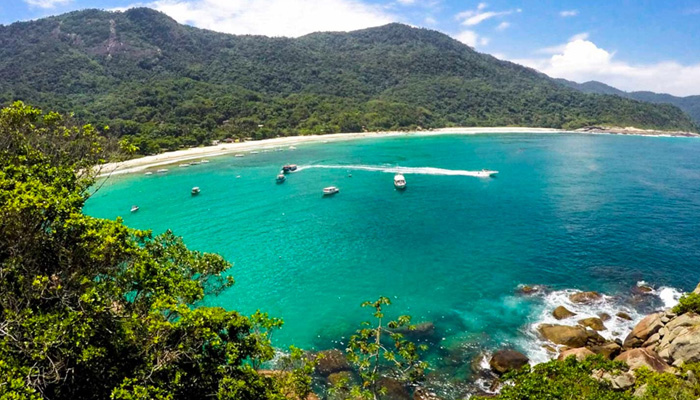 A differential of this place is that if you like nightlife, it has. If you prefer adventures on trails, there are also, as well as the beautiful beaches, that is, it is valid for all tastes. Therefore, an excellent option also for your first solo trip.
Cachoeira and Praia da Feiticeira, Vila Abraão, Bar Marola Floating, Volta a Ilha are some of the points and places that you can go and enjoy in Ilha Grande.
More destinations for your first solo trip
If these destinations suddenly don't suit you, see some more options below, with some options for locations:
São Paulo (Avenida Paulista, Beco do Batman, Galeria do Rock, 25 de Março, MASP);
Recife (Cais do Sertão Museum, São Pedro Courtyard, Handicraft Center, Praia da Boa Viagem);
Maceió (Ipioca, Ponta Verde, Broken Car, Pajuçara);
Jericoacoara (Blue Hole, Jijoca Lagoon, Ride to the dunes and buggy, Main beach).
Towards the first solo trip!
With so many options and being a list of the best Brazilian destinations, you will hardly have the courage to take advantage of any of them. An extra tip? Try a location closer and for a few days.
So, if something doesn't turn out as you wish, it will be for a short time, but the probability is very small that it will happen, after all, these are really amazing and handpicked destinations for your first trip. solo trip be amazing! Enjoy.