Best Tourist Points in Paraguay discover the most visited places
Best Tourist Points in Paraguay discover the most visited places. A traveler has to be detached from stereotypes, ready-made images and pre-defined conceptions.
To explore, you have to get out of the rut and allow yourself to get to know unimaginable places, those unthinkable ones that almost no one goes to, like Paraguay.
Our neighbor has a lot to show for it, but he needs a chance.
The view that Brazilians have of Paraguay is prejudiced and this text is an invitation to discover a place with an interesting culture, breathtaking landscapes and the possibility of breaking the paradigms internalized in our way of thinking and acting.
Yes, to have the foot on the road you have to allow yourself to be surprised.
Route and Tips
And to start this journey is very simple, you don't need a visa and so little passport. Access facilities are an advantage, with buses departing from several cities in Brazil, as well as planes from several airlines.
Another way to get there is by the way, but popular: by Foz do Iguaçu. So, by the way, you already know the falls. If your concern is your pocket, rest assured that the real is worth a lot there.
The prices for accommodation, food and tours are incredibly cheap, in fact, many tourist places have free admission.
And don't be suspicious of the origin, everything has its charm and incredible stories. Including rich handicrafts.
The currency in circulation is Guarani, as well as the most valued language, although Paraguayans understand Spanish.
There is no sea there, but there are fresh water beaches and many hotel options and restaurants on this ?coast?. The national drink is terere, a refreshing version of mate.
You can try a solid soup and a cheese bread of their own.
tourism and shopping
Many people travel to Paraguay with a single purpose: to buy. There, you can find all sorts of goods with prices less than a step away from Ponte da Amizade, sharing the border with Foz do Iguaçu.
The proposal here is to go beyond Ciudad del Este, with that sea of swag and get to know a new Paraguay, or rather, discover a new Paraguay.
Our neighbors have already been at war with Brazil, and today, it divides the Friendship Bridge.
However, perhaps due to the stigmas of this time, Brazilians are still unable to see Paraguay as an interesting and, perhaps, contradictory country.
As it is close, some similarities are not mere coincidences. There is a little bit of Brazil there, expressed in dance, gastronomy and even in some habits.
That's not to say they're some cheap imitation. It is a fact that the proximity brings similarities and this is inherent to many passport stamps.
Best Sights in Paraguay
What is the most beautiful place in Paraguay? What's good about Paraguay? What to do in Paraguay in 3 days or 2 days?
Check out the best options for places to visit in Paraguay below.
city of the east
The usual itinerary for someone visiting Paraguay is, without a doubt, started in Ciudad del Este, for a single reason: shopping.
And don't think it's peaceful, it's a real chaos between currencies, languages and goods that can often have a dubious origin.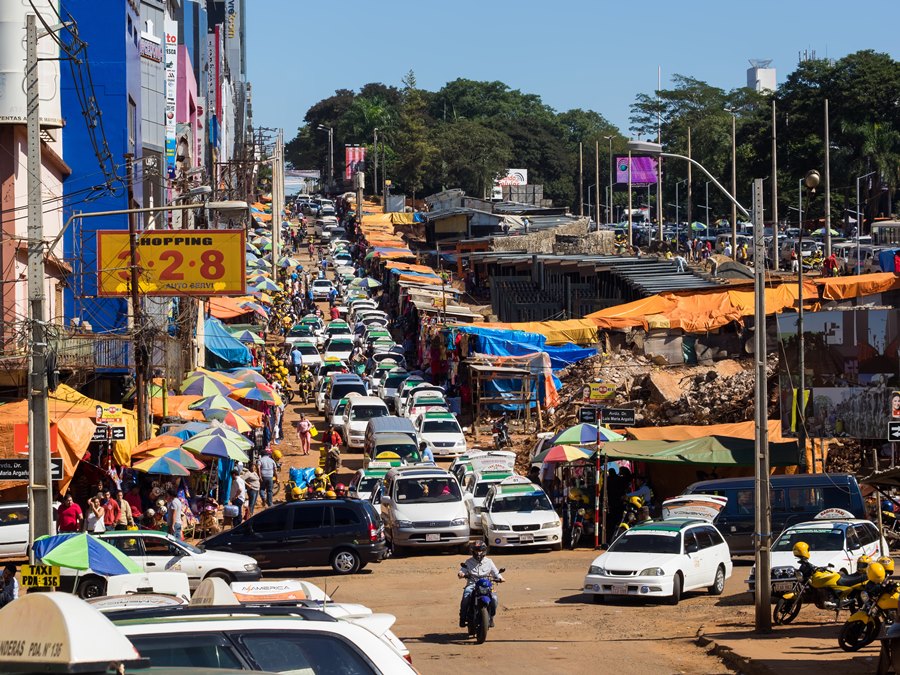 Ciudad del Este is considered one of the largest commercial cities on the planet and the provider of half of Paraguay's GDP. Interesting to understand the nuances of the trade and how it developed there, in that way.
Ciudad del Este does not live only on swag, an option to escape consumption, at least for a little while, is to visit the Cathedral of San Blas, which curiously has the shape of a boat.
Asunción
The hustle is in Ciudad del Este, the capital of Paraguay, Asunción is more given to tranquility and calm. In the midst of colonial architecture and mate, fascinating places to visit explode.
Asunción is one of the oldest cities in South America and began with Jesuit expeditions in the 16th century. For that reason, the architecture is colonial, and has its beauty, contrasting with modernity.
Some Paraguayan customs are close to Brazilian ones, and the cuisine is no different.
A popular passion in Paraguay is chipas, a version of cheese bread that pairs beautifully with terere, yerba mate prepared with ice water. Because like here, it's very hot there.
The Brazilian belief in Paraguay made it bury its history, which also took a toll on the long dictatorship that lasted until 2009. But the capital breathes life and history amid its mansions and museums.
Traveling to a place is knowing its history and, in one way or another, being part of that place.
During the tours around Asunción, the traveler will be lucky enough to know a little about the wars ? the Triple Alliance and the Chaco, against Bolivia -, in addition to the period of dictatorship.
It is worth checking out the indigenous and peasant exhibitions, celebrating the miscegenation between European culture and the Guarani Indians.
On the outskirts of Asunción, it is possible to visit the city of Luque and Lake Ypacaraí, as well as the city of Atyra.
Las Misiones
For those who like history, Las Misiones is the right place. It's like going back in time, around the 16th century with the arrival of Jesuit priests in that region.
These missionaries built a religious-educational complex to catechize the Guarani Indians who lived there.
Today, only the ruins of the structures that can be visited remain, as well as the remains of churches with their sacred objects and residences from the time.
And among the existing Jesuit ruins in the world, these are the best preserved. In 1993, the ruins were considered a World Heritage Site by UNESCO.
Ruins of Jesuit missions: two names jump to our heads whenever we talk about the Jesuit missions: São Miguel das missions and San Ignacio Mini. However, the best ruins are located in Paraguay and few people have this knowledge with them.
Nature is a sensational tourist spot in Paraguay
If you are a big enthusiast of ecological adventures, know that Paraguay has a special gift for you. There, there are forests, mountains, waterfalls, lagoons and, of course, the Falls, at least in part.
In Concepción you can find crystal clear waters, in Ybytyruzú and Mbaracayú a little mountain range, in Ñeembucú the meeting of the elements of nature: color, smell and noise.
The greatest Paraguayan national symbol is the chaco, an ecosystem that is a desert in times of drought and a swamp in times of rain, and it is in these contradictions that Paraguay presents itself as a beautiful surprise and change in expectations.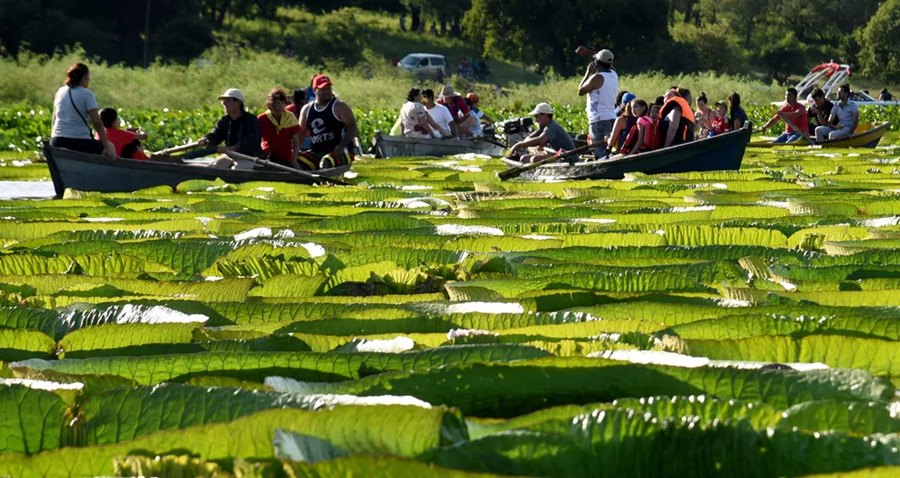 Lake Ypacarai: the traditional blue logo. It is one of most searched destinations for those who know Paraguay. It has the natural attraction and the crystalline waters.
Caacupé: it's like a Mecca for the Christian people of Paraguay. At least once a year, each person must go to Caacupé to pay the promise and for us, tourism here is something rich in details and in Baroque art.
Incarnation: is the third largest city in Paraguay, also known as Pérola do Sul. It is a happy and festive city, it has Carnival with the right to sambadrome and everything else!
Cecepción: It was founded in 1787 and is one of the oldest settlements to date. It has just over 20,000 inhabitants. It has security, hospitality and quiet streets. The construction suffered from Italian influences.
Now all you have to do is pack your bags and discover a Paraguay you never dreamed of knowing.