Fear of flying: Learn how to overcome the fear of flying!
Maybe you don't know, but the fear of flying is very common, and in the most extreme cases, some people stop traveling because they don't get used to the idea of being so many meters from the ground. If you go through this, you must know how desperate it is.
Thinking about the cases of people who stop traveling by plane because of fear, and people who feel very bad during flights is that we prepared this article. If this is your case, keep reading! The following tips will help you!
Tips for overcoming fear of flying
As we talked about in the introduction to this article, fear can vary. Some people don't even consider the possibility of travel by plane, others, despite the fear that may come with a stomachache and tremors, manage to face a journey in the heights.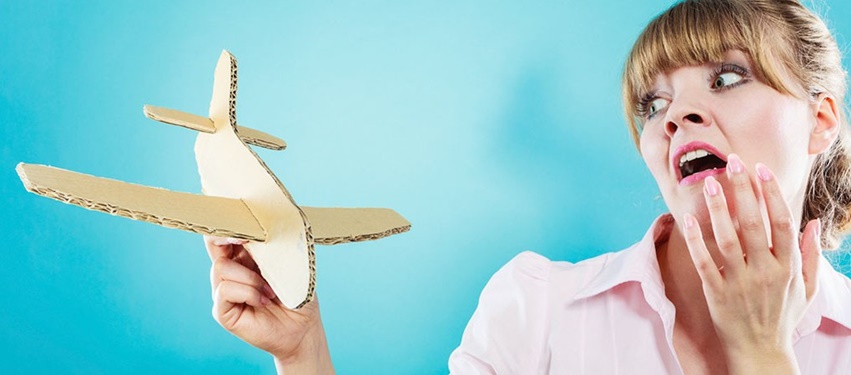 Regardless of what your case is, some practices can be allied to avoid panic and make your flight smooth and worry-free. See below:
Prepare to travel by plane
O time to plan your trip It is also crucial for everything to go well. and that you feel calm and peaceful during the flight. Do everything in advance and don't leave anything to the last minute. Pack your bags carefully and before leaving the house, remember to pack everything you need.
Anxiety can end up causing you to forget important things like documents. The tip is that you avoid stress in the days before the trip, and that you do everything to get on board as smoothly as possible.
Arrive at the airport in advance
Arriving at the airport at the last minute will only increase your anxiety and make you more apprehensive about the trip. So the first tip is that you arrive at the airport on time, and take the time to get used to the place, have a coffee and relax.
Sit in the aisle seat
The aisle seat gives you more freedom, and especially mobility, as it's easier for you to get up and walk around the plane when you feel tired. Also, sitting at the window can end up increasing the feeling of fear. If the only seat available is the one by the window, choose to travel with the blinds closed.
Another tip about where to sit on the plane is in relation to Emergency Exit, which is located in the seats above the wing. As it is a strategic position, the people who sit in these seats need to be able to make decisions and carry out procedures in risky situations.
For this reason, a person who is afraid of flying should avoid sitting in these seats. If your ticket is booked for these seats, just call one of the flight attendants, explain the situation and ask to be placed in another seat.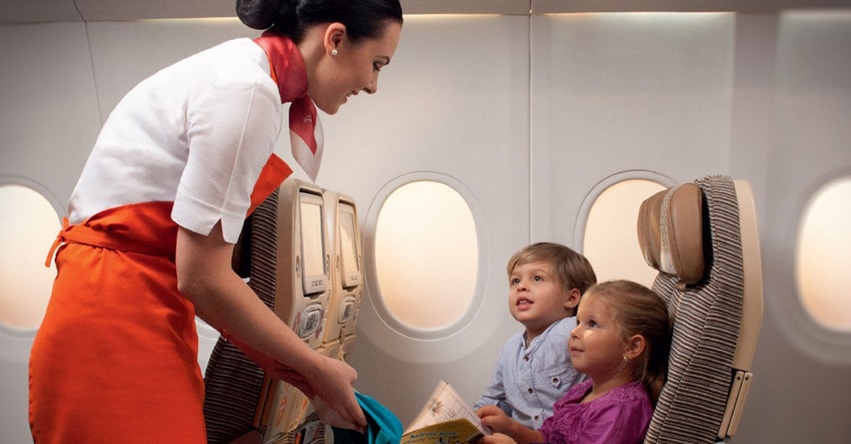 Talk to flight attendants
be afraid of planes It's more common than you might think, and for that reason, flight attendants are already used to dealing with this situation. If you get scared or think there's something strange, don't be afraid to call them and ask what's going on. The flight attendants are generally kind, and it won't be a problem for them to calm you down and chat for a while.
avoid alcohol
Some people believe that drinking alcohol before traveling by plane will make them more relaxed and with that the flight will be smoother. but our tip is exactly the opposite, since the pressure inside the aircraft potentiates the effects of alcohol and this can end up creating an uncomfortable situation.
Try to have fun during the flight
It sounds simple, but some people end up forgetting to bring small distractions during the flight. It can be a book, a magazine or even a little game on your cell phone.
Anything goes to help make the flight time smoother. Depending on the airline you choose, the aircraft already have a television or offer magazines for their passengers. Well folks, now that you know what to do to get over the fear of flying, just put our tips into practice! Good flight!