I want to travel on vacation: which destination to choose?
Travel on holidays it is a wish of most of those who have finally set the date for this moment of rest. Can be one short trip or even something longer, what matters is spending some time away from home. Thus, the big doubt that starts to torment your head is about the destination to be chosen.
What is most worthwhile in a vacation trip? A national trip to coveted locations like the Brazilian Northeast? A fun-filled international destination? Something calmer? Something full of adventures?
The truth is that deciding the best destination for a vacation trip It can be hard work when you don't have a location in mind, but here are some tips to make the right choice and travel on vacation:
I want to travel on vacation: which destination to choose?
Place to do with your style
How about betting on a destination that has to do with your style? Those who are calmer can opt for the deserted beaches and believe me, they even exist here in Brazil, in resorts or in cities in the interior.
Those who are more agitated and always willing to venture out can bet on destinations that include trails, hiking, climbing and activities such as zip lining, for example.
The most festive can also choose cities full of different bars and clubs, which are open until late at night. The cool thing about opting for something that has to do with your style is that satisfaction is guaranteed, you certainly won't regret your choice.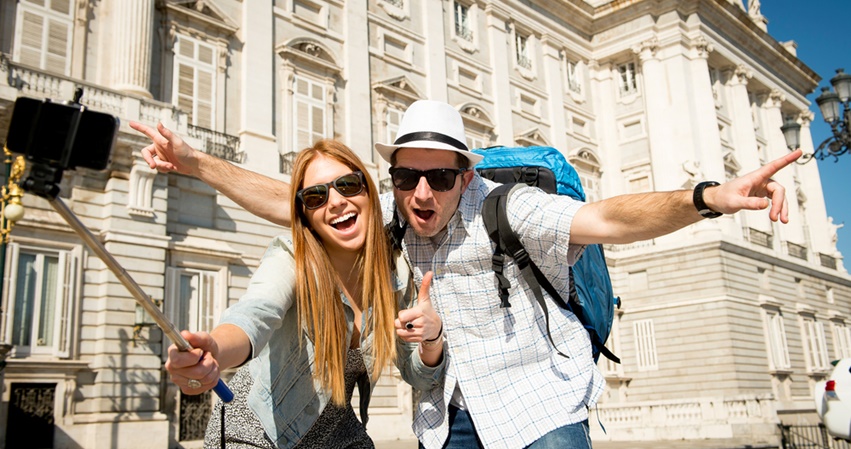 Relax, have fun, add knowledge or a mix of everything?
Another important factor to consider when choosing the destination to travel on vacation is the purpose of the trip. What do you intend to take this moment to do? To relax? Have fun? Learn new things? Or a little bit of everything?
as soon as you define what you want for the trip You are already one step closer to choosing your destination. Those who want to relax can bet on the beaches with resorts or in the countryside with chalets and farm hotels.
Those who want to have fun should choose busier destinations, those cities that never stop. And if the idea is to add knowledge, cities that were part of the country's history or that are full of museums and historic sites are a great option.
Want a little bit of everything on this vacation trip? Choose a city with several entertainment options, museums and hotels full of amenities for those who want to relax.
Keeping an eye on finances
How's your pocket? Are you able to have an extra expense or need to save? Believe me, this factor will also influence the choice of destination for your vacation trip.
Who can spend a little more can bet on longer trips to more coveted locations, for example. Those who need to save can count on the promotional vacation travel packages.
Best of all, even when it comes to promotions, the destinations are very interesting and attractive. It's just a matter of accepting the available dates for the promotional package!
Who is going with you?
Who goes with you on this vacation trip? Know that a travel alone, traveling as a couple or with children generates different options of destinations. Some destinations are boring for kids while those traveling as a couple usually want to bet on a romantic place to travel as a couple where you can have fun and relax.
So once you're sure who's going to travel with you on this vacation look for destinations that appeal to everyone involved. After all, there will be more tastes involved than when it comes to traveling alone.
National or international destination
Finally, the big question is: National or international destination? This choice is related to other factors such as availability to go after passport and visa documents, for example and even with financial issues.
Also, determine whether you want take a national vacation or one vacation trip out of the country already lets you know exactly what to look for. Of course, the international options are much broader, but still don't be prejudiced with Brazilian destinations.
The ideal when making this choice is to think about what you want most for the moment. Because traveling on vacation is often like a gift you give yourself.