Romantic trip through Brazil best destinations
when talking about take a romantic trip many people will soon think of cities like Paris, Rome, Venice and many others in Europe that are known and represented because of their many attractions for couples.
However, not everyone can take a trip like this, but they also want to celebrate special dates in a different way or even ask someone to marry you for example and Brazil has many options for destinations as beautiful as European cities. Therefore, in this article we have gathered the best places for a romantic trip to Brazil. Check out!
Best destinations for a romantic trip to Brazil
Who chose a romantic trip through Brazil he even knows that he will have some facilities, such as faster trips, which can even be made by car, which allows even more time with those he loves.
Furthermore, the country has many options of places to visit for two, which will please all tastes, from beautiful beaches in the northeast to the cozy mountains of Minas Gerais. See below the main destinations for those who want a romantic trip.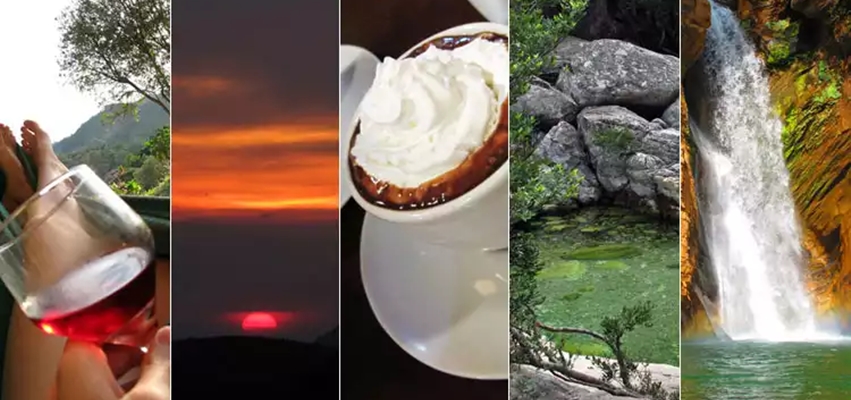 Petrópolis Rio de Janeiro
Despite be in Rio de Janeiro, the city of Petrópolis is perfect for those who want the most pleasant place to rest and enjoy a trip for two. Just a few hours from the capital, the city attracts many tourists, especially in June, when it has traditional beer festivals.
If you want to go to Rio de Janeiro and get out of the cliché of going to the beach, it's worth a trip to the city of Petrópolis, which, in addition to everything else, allows us to have a good lesson in Brazilian history.
Ouro Preto – Minas Gerais
Ouro Preto is one of the most famous cities in Minas Gerais, for all its historical set it is also a good choice. for those who want to take a romantic trip through Brazil, especially in winter, when there are several festivals in the city that are just more among all the attractions.
Those who go to Ouro Preto can take the opportunity to take a stretch to Mariana, a neighboring city that was the first city and capital of Minas Gerais. It is possible to travel by train, which makes the travel experience even better.
Praia do Amor - RN
To the couples who like the beach there is no one with a better name than the Praia do Amor in Natal. The beach is less crowded due to the access being a little more difficult, but it is worth it for all its landscape.
Its name comes from the design formed by the stones around the beach that look like a heart. A great place to relax in good company and still take great photos.
Domingos Martins – ES
The city of Domingos Martins has already been elected as the most romantic city in the country, so it should definitely be on that list. With beautiful landscapes, it looks like small German towns with their houses all made of colored wood, in addition, it is possible to take trail rides, horseback riding and enjoy the beautiful waterfalls that exist along the way.
How much does a romantic trip to Brazil cost?
You costs of a romantic trip through Brazil may be cheaper than going to Europe, but even so, you have to know how to look for the best conditions. Look for complete packages, there are many promotions for weekends for two on different websites.
Furthermore, organize the trip in advance helps to know what has already been spent on the trip. The final value of the trip will depend a lot on the number of days it will last and the distance. To save, always opt for packages that already include some tours.
Where to stay on a romantic getaway?
For a romantic trip through Brazil the Hosting options can vary greatly, because from 5 star hotels to inns can make the atmosphere even more romantic. If you go to smaller cities, it is best to opt for inns or even rent a small chalet, as it can make your trip more cozy.
But if you don't give up comfort, all inclusive hotels are great options for those who want a romantic trip through Brazil that is also very fun. At CVC It's possible to find great packages with all these options, it's worth a look to be able to find something you like.