Tourism for Seniors: Best Destinations for Seniors
Reaching old age is not a sign that life must stop and that you can no longer venture out there. On the contrary, tourism for the elderly is something that is growing more and more, including many travel agencies are creating packages focused on people over 60. If you want to travel nationally or internationally, in this article you will see what are the best destinations for seniors, and that way you can start planning your next trip.
How to schedule a tourist trip for seniors
Tourism companies saw that the elderly are increasingly looking for leisure trips and decided to invest in this field. That's why it's common to see several tour packages with promotions to encourage seniors to travel, in addition, they are a great audience to invest in trips in the low season, when prices are lower, both for tickets and hotels and other services. That's why it's common to see several ads with prices below average and with a main focus on the elderly.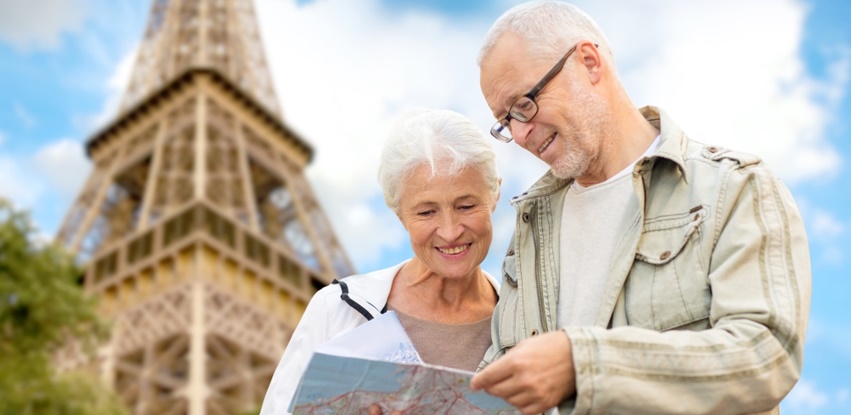 These promotions can be a good bet for those who want to travel for leisure and don't want to spend a fortune on the trip, mainly on international travel. But it is necessary to pay attention to the promotions and the suitability of the travel agency, so research before and talk to other people who have already purchased packages with a particular company.
Another advantage of buying a tour package focused on seniors is the opportunity to meet new people, as These trips are generally carried out in groups, and it is natural that people who are going to spend a few days together create affinities and make friendships.
Best destinations for seniors to travel
The tourism options for the elderly include trips to different corners of Brazil and the world, there are many different places and you will surely find one that matches your style and what you are looking for in a family vacation trip. Check now the best destinations:
Aparecida -SP:
The city of Aparecida is 170 km from the capital of São Paulo and is one of the most sought after destinations by the elderly when it comes to tourism. In the city there is the largest basilica in the world which attracts visitors of all ages and all year round.
Calda Novas – GO:
Caldas Novas is famous for its warm waters and that is why it is very famous among tourists who want national and relaxing destinations. It is a great option for the elderly who can go at any time of the year, because during vacation periods and high season the city is crowded with tourists, so if you want something calmer invest in an off-season trip and enjoy this charming place.

Fortaleza – CE:
For those who want to enjoy the beach at their leisure, Fortaleza can certainly be a good option, in addition to the paradisiacal beaches and crystal clear waters, the city market has several products that attract tourists such as embroidery and local cuisine products.
Historic mining towns:
How about taking advantage of your leisure time to learn a little history? Because a visit to the historic cities of Minas Gerais can be a good option, in a single trip it is possible to visit Tiradentes, São João Del Rey, Congonhas, Ouro Preto and Mariana. In Congonhas it is possible to see the famous statues of the apostles made by Aleijadinho, while in Mariana it is possible to know the first city and capital of Minas. It is an open-air history class with the most beautiful landscapes in Minas Gerais.
Buenos Aires – ARG:
Argentina is one of the most sought after places outside Brazil, due to its proximity to our country. In addition, those who visit the Argentine capital can take the opportunity to take Tango classes and visit the city's tourist attractions, which include the Pink House it's the Recoleta Cemetery.
Portugal:
Portugal is a good option for those who want to go abroad, but not for those who don't want to get stuck because they don't know another language. In addition, Portugal has options for sightseeing tours through its historic streets and restaurants to taste the famous Portuguese cuisine.
Did you like our tips? Tell us in the comments which destination you will choose!