South Africa is a unique country, and not just because it has three capitals (Pretoria, Cape Town and Bloemfontein). For those who like to practice extreme and adrenaline sports, there is no lack of options.
Have to savannas and safaris to balloon flights, walking alongside lions in the forest or alongside penguins on the beach, there are 4×4 or boutique boat rides, as well as one of the largest bungee jumps in the world, at 216 meters high. With so many options, all you have to do is choose (or do a little bit of everything).
Mandela's land also has Natural Beauties (the country is bathed by two oceans - the Indian and the Atlantic), beautiful beaches, one of them (Boulders Beach in Cape Town) exclusive to penguins, Champman's Peak Drive, Table Mountain (a mountain considered one of the Seven Natural Wonders of the World), the historic Cape of Good Hope and the Apartheid Museum, which presents the history of the segregation regime that affected the region for years.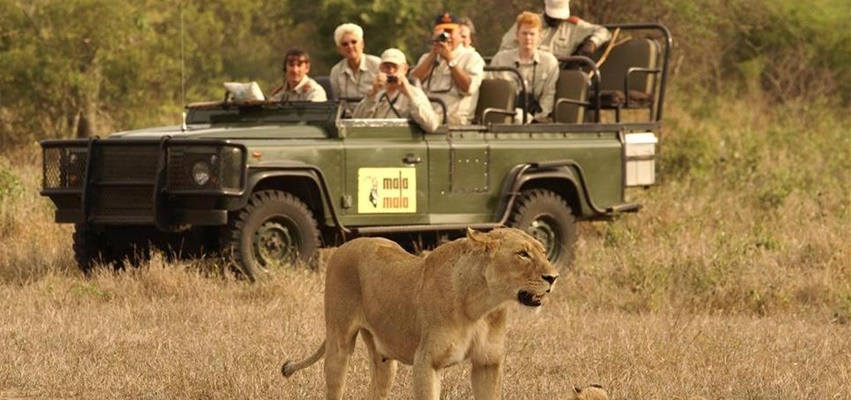 If you want to take advantage of all wonders of south africa, we recommend separating 10 to 15 days from your vacation. In this text we help you plan your trip:
South Africa travel packages
THE Kangaroo Tours is a tour operator specializing in travel packages to exotic destinations. These are some of the options they offer for South Africa, depending on your goal, from an extreme trip to a romantic and luxurious honeymoon:
Carnival in Cape Town (Cape Town): It is one of the ten most popular (and beautiful) cities in the world. Carnival will take place in the summer, when temperatures are between 15º C and 29º C. The eight-day package includes airfare on South African Airways, transfer, accommodation with breakfast, two safaris and a tour of Cape Town and Cape Town National Park. Good Hope with a guide in Portuguese. From USD 3200 per person;
Honeymoon in Johannesburg: 11-day package (without airfare) including accommodation with breakfast included, transfers, 2 photo safaris, transfer with an English-speaking guide from Cape Town to Franschhoek, with visit to wineries and OMINT travel insurance. From USD 3900 per person;
Seychelles Islands: Ideal travel package for couples and families, combining paradise islands with safaris adventure. The package includes airfare with South African Airways, accommodation for 13 days with breakfast (daily in Seychelles, Cape Town and Johannesburg), photographic safaris and a tour of the Cape of Good Hope with a guide in Portuguese, in addition to transfers. From USD 4266 per person;
Big Five: The travel package with the ideal itinerary for those who want to go on safaris through the Kruger National Park, which is over 400 km long in a 4×4, with a qualified guide to talk about African fauna and flora, and see all the types of animals of the African savanna in the wild: giraffes, hippos, wild boar, deer, hyenas, wildebeest, crocodiles and countless species of birds, in addition to the so-called Big Five, that is, the big five, in free translation, which are the five great animals of Africa: elephant, buffalo, rhinoceros, lion and leopard.
The 7-day package also includes a city tour of Cape Town (with a guide in Portuguese), Cape of Good Hope and passage through Chapman's Peak Drive. From USD 1080 per person, without airfare. The best time to go on safari is in winter (from March to June), when the days are longer and the temperature is around 20°C.
For the CVC Packages and Travel, a 7-day package including accommodation with breakfast, transfer and tours of Kruger National Park, Cape Town, Johannesburg and panoramic tour of Pretoria (South Africa's executive capital) with a guide in Portuguese costs from R$2986 per person , without airfare.
Tips for putting together your travel package
If you don't want to buy the travel packages that operators sell ready-made, you need to know that direct flights leave from Brazil to South Africa at LATAM airlines and South African Airways, in addition to other companies that offer flights with stopovers, such as Air France, Avianca, Lufthansa and KLM, among others.
When choosing accommodation, you will see that the South African hotel industry has several options to offer, from from simple hotels to luxurious resorts, with different price ranges. You can book park tours through the South African National Parks website in advance.