Travel packages to Italy Promotions and Tips
THE Italy It is a country rich in culture, natural beauties and a place to appreciate the events of history and good food. The main cities are Capri, Florence, Milan, Palermo, Rome, Tuscany and Venice, but there is an Italy for every type of tourist and for every budget.
If you are thinking of visiting Italy, we will tell you further down in this summary of the tourist attractions in Italy that you can't leave out of the script, the best time to go, and how much it costs to fulfill this dream!
When is the best time to go to Italy?
Know how the climate of the place you will travel is very important, because in addition to helping you to choose what clothes and shoes you will or will not take it in your suitcase, it will help you to define what you are going to do and if it is the best time for you to visit the city or not, depending on the season what you like best and how much cold or heat you can withstand.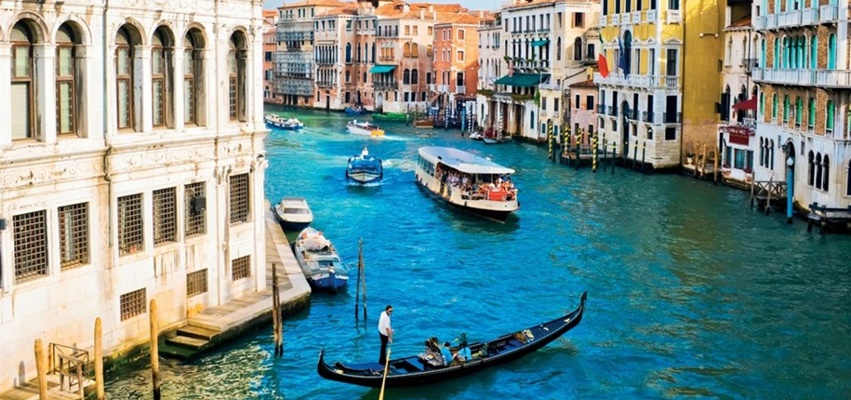 When is it cold and when is it hot in Italy?
At seasons of the year in Italy are the opposite of the seasons in Brazil, so if it's summer here, it's winter there. The difference is that, depending on where you live in Brazil, it is hot all year round, and in Italy these seasons are more defined.
Then, if you go to italy in winter (December to March), expect a severe cold and more humid and rainy days, with the possibility of snow, depending on the city you are in.
In autumn (September to November) it is still cold, but a little less.
In spring (April to June) the climate is mild, and in summer (July and August) it is very hot, and it hardly rains.
Packages To Italy With Round Trip Tickets
O round trip package prices, with taxes included, varies according to the time of year. Staying seven days in Italy (Venice) can cost from R$2700.00 per person (only airfare) by Alitália, if you want to go between the months of April and May 2017 (in spring).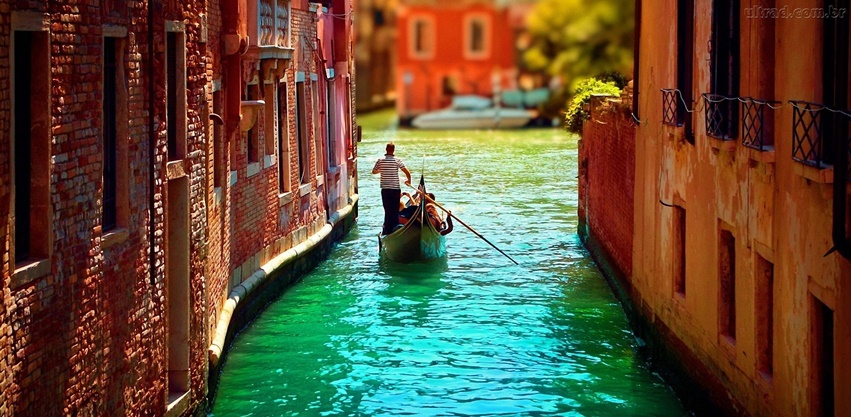 If your intention is to go in December, that value almost doubles. It is worth it research hotel prices and their location before building your package with the services separately.
At tourist agencies such as Top Brasil Tur, you can buy travel packages with airfare and accommodation, and some also offer transfers and tour options, starting at US$1500 per person to go in February and from US$2500 if you want to go in December.
For the Take off, a 5-night package in March starts at R$2600.00 with accommodation and airfare (GOAL), and if you want to go in January, this value is more than R$5400.00.
At CVC, flights are via LATAM airline tickets, and a package with accommodation for 5 nights starts from R$7000 in January (per person), and with Submarino from R$6000.00 with flights on British Airways in the same period.
attractions
the amount of tourist attractions you will know and the places you will visit will be defined by the city where you will be staying and the purpose of your trip, in addition to the time of year you will be traveling. If you haven't defined it yet, maybe this guide will help you make the best decision:
[easingslider id="1442″]
Milan: If you want to shop in the main brands in the world, Milan is your choice. The main and most famous square in Milan is Piazza Duomo, where the Duomo Cathedral is located.
Pomegranate: The capital of Italy has some of the main postcards in the world, such as the Coliseum, the Pantheon, St. Peter's Basilica, the Trevi Fountain, and the Vatican, where the Sistine Chapel is located, among others.
Tuscany: You can rent a car and visit the wineries and hills in the region.
Venice: Piazza San Marco is the most popular tourist spot in the city, and it is home to the Basilica San Marco and Palazzo Ducale as well. You can't go to Venice and not take a gondola or boat (or a Vaporetto, which works like a boat-bus) on the Grand Canal and go under the Rialto Bridge, one of the most beautiful postcards of Venice.
If you go at the time of Brazil Carnival, take the opportunity to enjoy one of the oldest carnivals on the planet! If you want to ski, it is worth researching the Valle d?Aosta, which is the ?region of snow?, and one of the most popular ski resorts in the world.
where to stay in italy
If you are going to assemble your solo travel package, it is worth remembering that the hotels that are closest to tourist attractions are usually more expensive.
In Milan, it is better to stay in a hotel that is close to the train or metro stations, to optimize your time and get to know more places. In Venice, for example, hotels in Cannaregio tend to be less crowded with tourists than in San Marco (the heart of Venice).