Travel tips for newlyweds
It's not every day we get married, is it? Therefore, when the occasion arrives, it is very important and cool for the couple to get together to choose the ideal place to spend their honeymoon. For that, here you will have some travel tips, just for newcomers.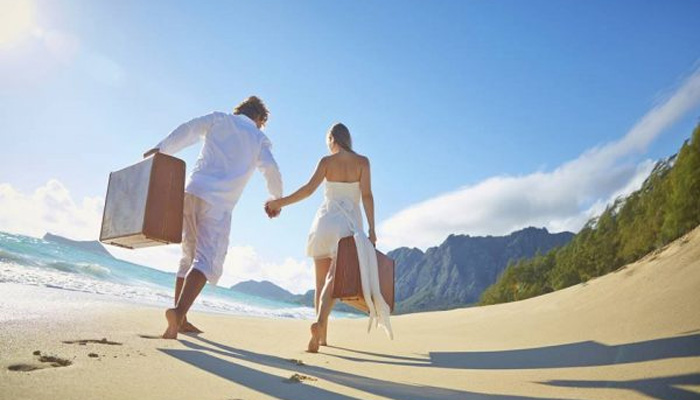 But beware: the time of celebration, of marriage, is a rush, so don't leave it at the last minute. Take the opportunity to look at these travel tips well in advance, in case, check it out right now!!!
Come on?
Travel tips: Brazil or abroad?
Although this is a very frequent question, it goes a lot, of course, from the couple's profile, ok? So there is no rule. For this, you can analyze the period, weather and financial conditions, taste, in short, and check the best for you.
Anyway, the place really needs to be very special, after all, it's your honeymoon trip and, between us, inside or outside Brazil, it will be amazing.
Special destinations for newlyweds
If you do not intend to leave Brazil, for example, you can visit:
lawn ? Serras Gaúchas in Rio Grande do Sul;
Fernando de Noronha ? archipelago located in Pernambuco;
Jordan Fields? interior of São Paulo.
Now, if your idea is to meet someone with your love in a new country, check out these travel tips abroad at:
Punta Cana? in the Dominican Republic;
Bariloche? at Argentina;
Phuket? in Thailand.
Among the destinations mentioned, it is possible to see that, in addition to being beautiful, they are very popular and very romantic places, which can be a good look at this moment.
?Ah, but we are a couple not very romantic?. So, rest assured that at the end, some options will be rented for different couples' profiles, okay?
In the spotlight: travel tips from some of the places mentioned
Lawn
This city is surreal! It is really the point for those couples who are ?in love?, who like to enjoy a beautiful place, in a European style, enjoy the high gastronomy, above all, enjoying a good wine from the region.
What cannot be left out, in addition to incredible tours such as the Black Lake, are the fondues of the region. Super suits the mood of newlyweds.
Apart from that there are other cities full of beauty around and that are part of the Gaucho mountains, as is the case of Canela and it is well worth knowing too, especially for the Cascata do Caracol.
Fernando de Noronha
For those used to the beach, know that this place is far beyond your expectations. Totally inspiring, beyond the obvious: beautiful!
The beaches are practically golden sand and waters that reach from turquoise blue to a beautiful greenish, very crystalline. Honestly, it's nothing far when compared to the Caribbean, see?
In Noronha, you can visit Baía do Sancho and Baía dos Porcos. Exuberant locations that will make your honeymoon trip even more beautiful!
Punta Cana
And speaking of the Caribbean, right? Here we are! If you and your love intend to go abroad and are looking for a beautiful place with beaches, a good option is Punta Cana, which has excellent resorts.
In addition, you will be in front of beaches with super white sand, very transparent waters, as well as calm ones. Very nice weather to stay close to your love.
It is worth mentioning that if the case is an ?all inclusive? package, go for this option! There are many and you will be practically with your feet in the sand and many facilities.
Phuket
It is not new to talk about Thailand, after all, it has wonderful places and Phuket is one of them. It is a beach location, with full contact, just like Punta Cana, with white sand and crystal clear waters.
It is important to remember that in Phuket, there is more movement. So, don't expect a very peaceful and quiet region. However, if you still want something more in this style, head to Nai Harn, where you will be in nothing more and nothing less than an almost deserted paradise.
Travel tips for non-romantic places
As there are always options for everyone, if you have an adventurous profile, a good option is the Atacama Desert or Bonito. Now, if your profile is more relaxed, the call of ?zen?, knowing Jordan and being in contact with the Dead Sea, can be a good option.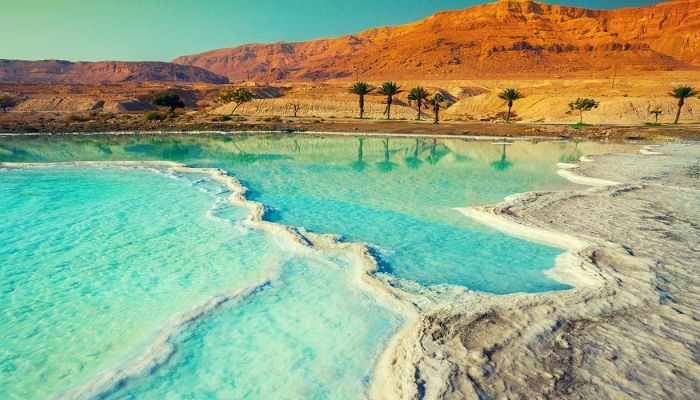 Still thinking about more ?zen? couples, the chapada Diamantina is a mixture of something more zen, without much mess, however, with that ?what? of adventure.
Decided trip?
Now it's up to you, couple! There are several options and it is up to you, together, to look at what suits you best, both in profile and in the financial and other points mentioned. Enjoy, because it is a unique, magical and unforgettable moment!