For many people, the arrival of a child in the family can mean the end of travel and outings, or they are restricted. However, today we are here to prove exactly the opposite, that is, that it is possible to travel with the little ones, and beyond that, we will present you the best destinations to travel with children in Brazil. If you are interested in the subject, keep reading and find out more!
Caldas Novas
Caldas Novas is traditionally known as a family destination, and that's why it couldn't be out of our list of the best destinations to travel with children in Brazil. The city is located in the state of Goiás and its success is due to the hydothermal complex present in the municipality, considered the largest complex in the world. In addition to being considered an interesting destination for children, Caldas Novas also attracts many elderly groups, who most often seek recreational activities and rest.
Furthermore, it is in Caldas Novas that the Rio Quente Resort, a water park full of activities that attract children, such as swimming pools, games, slides, contact with nature and animals, kayaking, mini golf, and everything else you can imagine. Very good, isn't it?
Beto Carrero World
Another destination that will make children's fun is the famous Beto Carrero World park, which is located in Santa Catarina, more precisely in the city of Balneário Camboriú. The city offers all the necessary structure to receive goods to its tourists, which includes hotels, restaurants and transport services.
The park is the main attraction of the place, and without a doubt it will be the right choice if you are looking for a destination where the little ones can spend energy and have fun.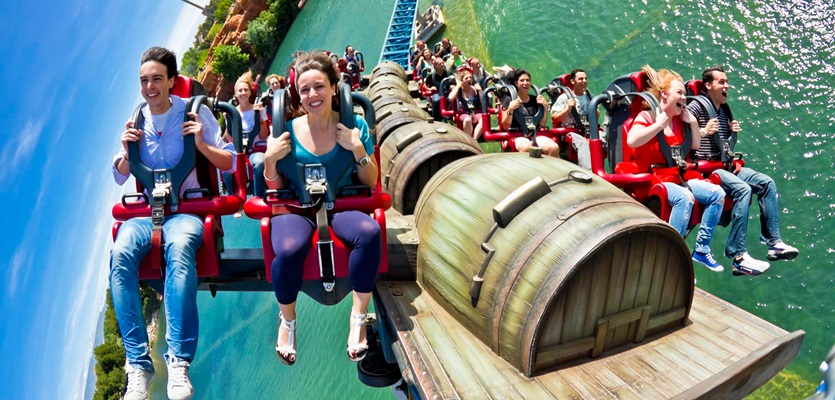 One of the great advantages is that out of season it's possible find well-priced travel packages to Beto Carrero World. Among the main attractions are artistic presentations, toys such as roller coasters, free fall, as well as a space where children can interact with animals such as horses.
Beautiful
If you prefer destinations that bring children closer to nature, have you ever thought about traveling with them to the city of Bonito, in Mato Grosso do Sul? Although this is not a more traditional destination, it can be a lot of fun for children (and adults too!) is a city dedicated to ecotourism thanks to its exuberant nature composed of waterfalls, rivers where you can dive with fish, caves, and much more! It can be an opportunity to teach the little ones about preserving the environment and show the animals in their habitat.
As for infrastructure, Bonito can be considered more modest, as it does not have large hotels and resorts and super trendy restaurants. The beauty is in the simplicity.
And then? What did you think of our suggestions for destinations to travel with children? Take the opportunity to tell us in the comments where you usually travel with your children!