Family Vacation Travel How Much Does It Cost? know everything
who is Thinking about traveling on vacation usually wants to include the family at this time. More than a break from work, vvacation trips are usually great to bring the family together and bring everyone closer. But, despite everything, the financial issue must always be analyzed. After all, the cost of a trip alone or as a couple It's quite different from a family vacation.
So, if you are planning to enjoy this moment of rest with the ones you love the most, you are probably wondering:
?Is it too expensive to travel on a family vacation? How much does it cost to include everyone to enjoy together with me??
To solve this doubt, we bring in this article an idea of how much does it cost to travel with the family on a vacation package (average price) and also ways to make that vacation trip even cheaper: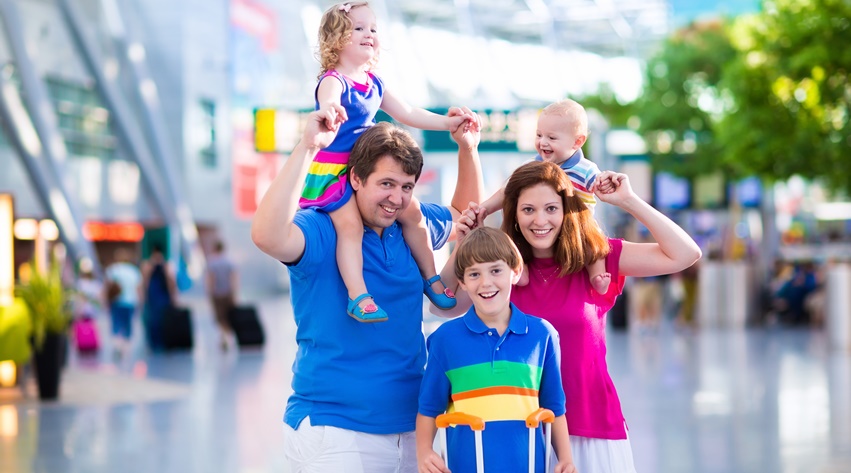 Traveling on a family vacation: how much does it cost?
It all depends on the chosen destination
You costs of traveling on a family vacation depend on the chosen destination. Domestic destinations are usually cheaper, as they involve less stuff, like going after passports and visas.
already the international destinations for family travel may have a higher cost, but still, if you opt for promotional seasons, usually out of season, it is possible get discounts on vacation travel package. Thus, including visa and passport costs, for example, an international trip may have a similar cost to a national trip.
Do a lot of research before deciding on your destination
Research regarding the price of packages, accommodation and plane tickets can also help those who want to save when traveling on vacation with the family.
In some cases, you can find accommodation options and airfare prices on sale, which can turn out to be much cheaper than a travel package. Sites like Booking and Trivago can help you find prices for your stay.
Now for the airline tickets the tip is always to search with the anonymous browser tab, so the company's website does not remember your travel preferences and may present promotions that previously did not appear in the search.
Sites like take off.com also feature discounted airfares, but keep in mind that purchase fees are not included.
Personalized Vacation Travel Package vs. Promotional Packages
bet us promotional vacation travel packages it also helps to reduce the costs of traveling with the family. Promotions typically include a set number of days and involve X people.
There are some cases where children do not pay for their stay or it ends up being half price. The detail is that the promotional packages have well-defined destinations, but there is still no lack of options.
who prefers customize your travel package you may have to pay a higher cost, regardless of whether you are traveling with the whole family or alone.
Food costs on a family vacation trip
The most common when choosing travel on vacation with family and choose travel packages or stays that include at least one meal, usually breakfast. Either way, lunch, snacks and dinner are on your own, which means the more people present, the greater the expense.
To save and make the vacation trip for a cheaper family, it is interesting to opt for restaurants further away from tourist attractions and buy food for snacks in markets and bakeries, for example.
These foods purchased at the market or bakery can be kept in the hotel's minibar, however, be aware if the chosen place of accommodation allows you to consume meals from places other than the hotel itself.
If it is not allowed, the best thing is to invest in snacks and lunches out, always researching a lot and avoiding the most known places by those who are walking around the chosen city.
Determine in advance which tours will be taken on the vacation trip
City tours also generate expenses, so it is good to determine in advance, with all family members present, which places they will visit.
yes you can visit spaces paid, but also take the opportunity to visit squares, parks and museums that offer free admission.
during the vacation tours Also keep an eye out for treats and souvenirs purchased. No exaggeration, buy only what really caught your eye and it will be used.