What no one tells you about traveling to the Amazon
This is a very rich and very important Brazilian region, not only for us Brazilians, but for the world in general. It is true that much is said about the Amazon rainforest economically, but what about the amazon and your tours?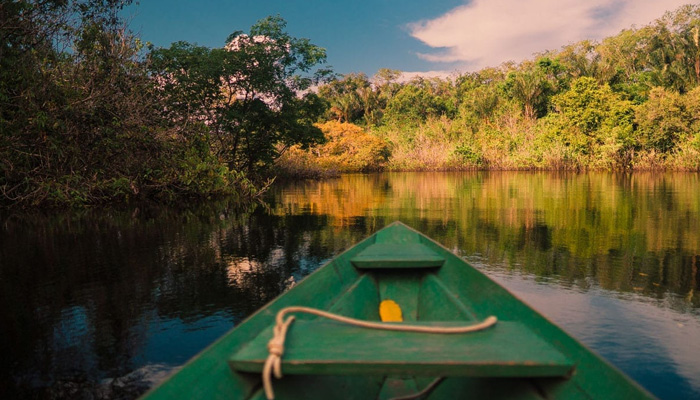 Yes, maybe you don't know, but it is possible to do different types of tours in the region, totally immersive in the forest, which makes it a very different destination, given that not every place (very difficult) will have internet access.
So, if you like contact with nature, want to learn more about the culture of the riverside people, be in freedom and in contact with the Brazilian fauna and flora, without worrying about the internet, enjoy this beautiful destination! The Amazon is for you.
But where is the Amazon?
Not always what we think is obvious, in fact it is, so, for those who don't know where the Amazon is, it is in the northern region of Brazil, where in Manaus there is the famous industrial hub that moves the economy of our country a lot.
The famous Amazon Forest it ends up passing through other countries, such as Venezuela, Peru and others, however, about 60% of it is in Brazilian territory.
It is worth mentioning that getting to this region can be a little more complicated, especially if you opt for an immersive travel package, staying in inns, right in the middle of the forest, which is quite possible.
What to take on this trip to the Amazon?
With the customs of technology, one of the things that we often don't even remember is the use of cash. With that ?PIX? to here, transfer to there, we cannot forget that there are places in the forest itself, without signal and families, for example, riverside or even inns that end up accepting only cash.
Therefore, having an amount in kind is of utmost importance. Just as important as this issue of money, is to be well equipped with repellent, after all, there are many mosquitoes in the forest. So, the ideal thing is that you take it and preferably in spray to go over the clothes.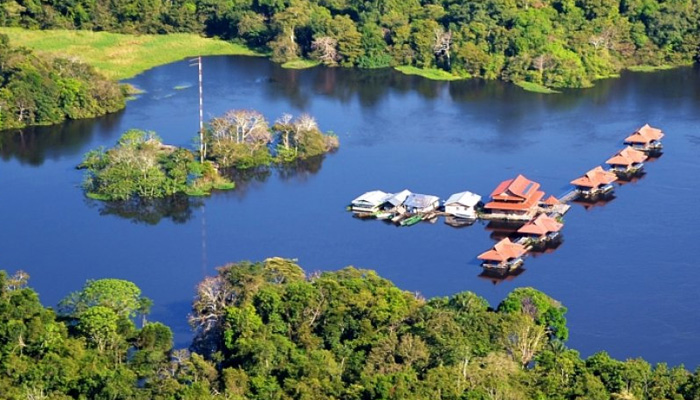 Another highlight is the clothes. As it is a place of nature, it is important to bring light clothes, including sneakers, to better walk through the forest. Also take bathing suits, raincoats, because it rains a lot there.
What to do in the Amazon?
As already said, the idea is a much more immersive trip in nature, so, between many dives in the rivers around (depending on where you stay), you can enjoy the sunrise and sunset that are completely different from anywhere else. of the world, especially when reflected in the waters.
In addition, it is possible to have contact with animals of the Brazilian fauna, such as some types of alligators. Of course, all accompanied by a tour guide who can guide you on how to hold, including the animal, without hurting it, returning it to nature afterwards.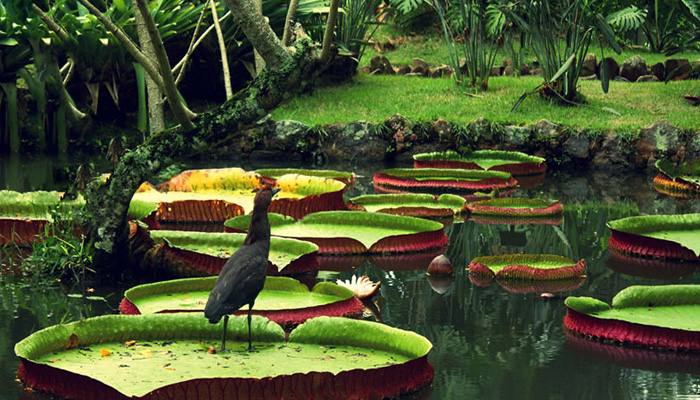 You will come across other animals such as monkeys, flock of birds, dolphins, ants, fish and much more. And speaking of fish, have you ever thought about fishing?
Yes, fishing is one of the possibilities of what to do in the Amazon, you can easily fish for piranhas. There are places where you can simply fish and return to the waters or take it to the inn to be made for dinner.
In the various visits to the forest, you will be able to see centenary and millenary trees, understand where latex comes from, in addition, you can have an immersive experience, even sleeping in the forest, in hammocks, something very different.
Again, for this, you need to hire a package, have a guide to guide the place correctly and help you. Not quite simply being on Amazon and wanting to do that, okay?
concluding
This is a tour that can be done with family, friends and even in your own company, after all, depending on where you stay, you will easily make friends during the trip. But, it is not super suitable for children because of nature, without the presence of so much ?comfort? so.
In terms of cost, it is a relatively affordable trip. Accommodation in the middle of the Amazon has very complete packages, some with private rooms and others shared, but with excellent costs.
In fact, given this experience, it is really worth it to go to a really different place, leaving the capital Manaus and going on a much more immersive journey in nature.